20' x 9' STAIRCASE/LANDING
THE DAVLAV STAIRCASE/LANDING
Secure anti vandal
Easy to look after
Jack legs to enable level installation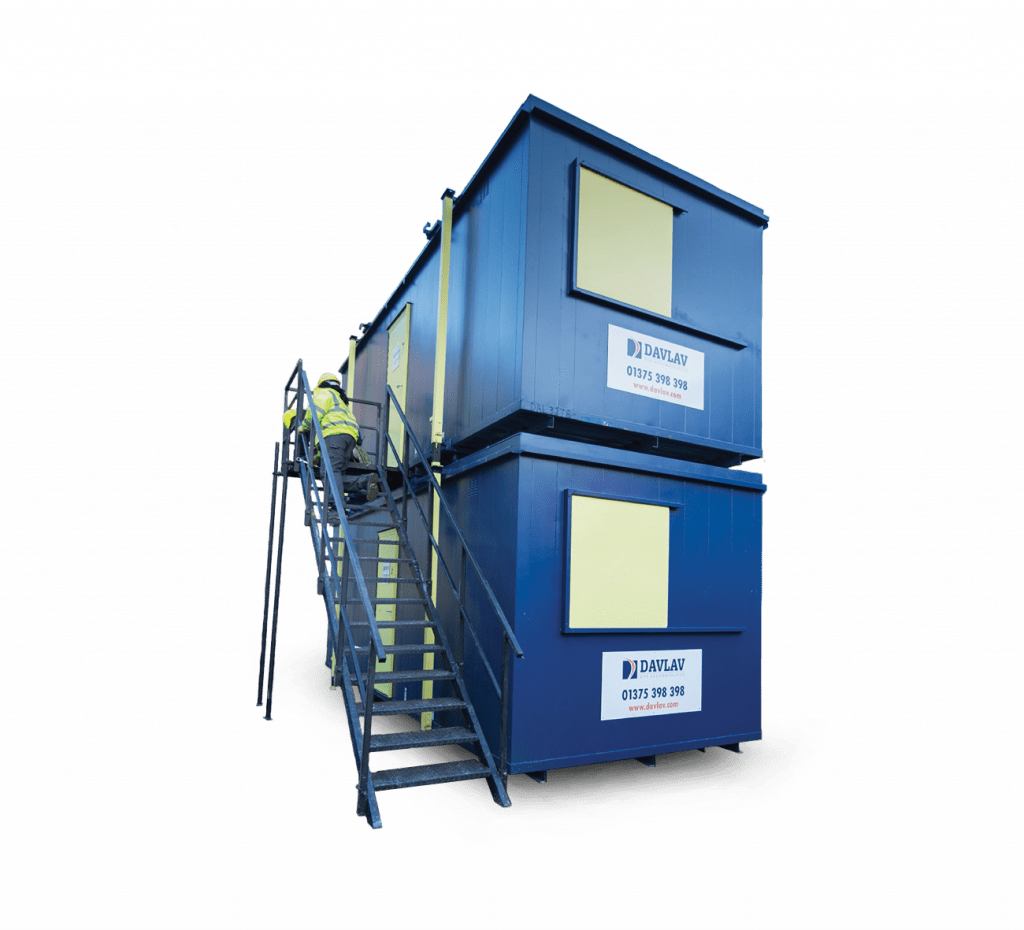 DAVLAV 20' x 9' STAIRCASE/LANDING
20' x 9' STAIRCASE/LANDING
Standard, bespoke staircases and links compatible with our range of steel units.
Our staircases are available in a range of heights and come complete with various sizes of landings. Each staircase is supplied with handrails and kick-plates as standard and are secured to our units by means of staircase fixing bolts.
The Davlav Staircase/Landing
As most of our range of site accommodation and welfare units can be doubled stacked we supply external staircase units to suit.
Useful information
Dimensions

6100mm (L) X 2755mm (W)
Key Features of our 20' x 9' Staircase/Landing
Here is a detailed list of everything you need to know about the Davlav 20' x 9' Staircase/Landing, All units are supplied with an electrical installation test certificate.
Standard sizes
Bespoke sizes available
Handrails as standard
Kick-plates as standard
Providing a secure working environment