Social Media
Social media plays a huge part in our world today. With the majority of us spending our free time scrolling through Instagram or watching videos on YouTube. Whether this is on our phones, tablets or laptops. It is a great way for a business to communicate with its customer base. We here at Davlav realize we have been somewhat neglecting our social media accounts. That is why we have decided to start regularly updating them and paying more attention. This is so we can keep in contact with our customers.
By having multiple social media platforms we are able to reach different customer bases. Hopefully reaching out to potential customers that may have not come across us other wise. The main social media platforms we will be focusing on are Twitter, Instagram, Facebook, LinkedIn and YouTube. We have linked to each of them below so please do give us a follow on your platform of choice (or all).
Twitter
Our Twitter handle: @davlavuk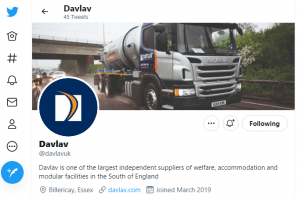 Twitter is great for giving small titbits of information. Due to their short character limit, it would not be great for giving detailed insights into the company. But is great for giving the overview for whatever is going on. It can then even link to a platform such as the blog for more further detail. As well as the option of uploading photos and videos.
Twitter is also great for directly communicating with customers allowing two-way communication. It can help our brand identity as it is open for everyone to see us positively interacting with our customers.
Instagram
Our Instagram handle: @davlavuk

Instagram is a much more of a visual platform. People don't come to instagram to read but rather to look at visuals. Here we will be posting images and videos of our products in action. As well as images/videos relating to any news within our company. It is a way to show we are more than just a faceless corporation.
Facebook
Our Facebook handle: @davlavuk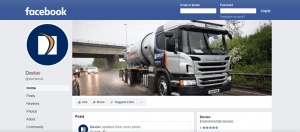 Facebook is a great way to communicate with customers and potential customers.  It has the great features of Twitter and Instagram. You are able to upload text along with photos/videos. With Facebook you can give these customers a look into the business.
LinkedIn
Our LinkedIn handle: Davlav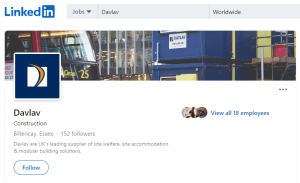 LinkedIn is more of a professional social media platform. With the others you may post topical more light hearted information. LinkedIn is more about talking about the industry and the people behind the business. It is a great way to link with other business and clients, making new connections. It also has great advantages in factors such as recruitment.
YouTube
Our YouTube channel: Davlav

YouTube is the home of videos. Any video content we will produced will end up on our YouTube page. We will be uploading videos such as case studies and product spotlights. It can be a great opportunity for potential new customers.
From now on will be looking to update all of our social media platforms on a regular basis. Seeing which of these becomes most popular with our customer base. Be sure to give them all a follow in order to help us out and watch them grow.
We will also be doing the same with our sister company Maxi Space so follow their social media channels below:
LinkedIn – Coming soon