ECO 20' X 9' A/V OFFICE
OFFICE
Secure anti vandal
Optional kitchenette
Jack legs to enable level installation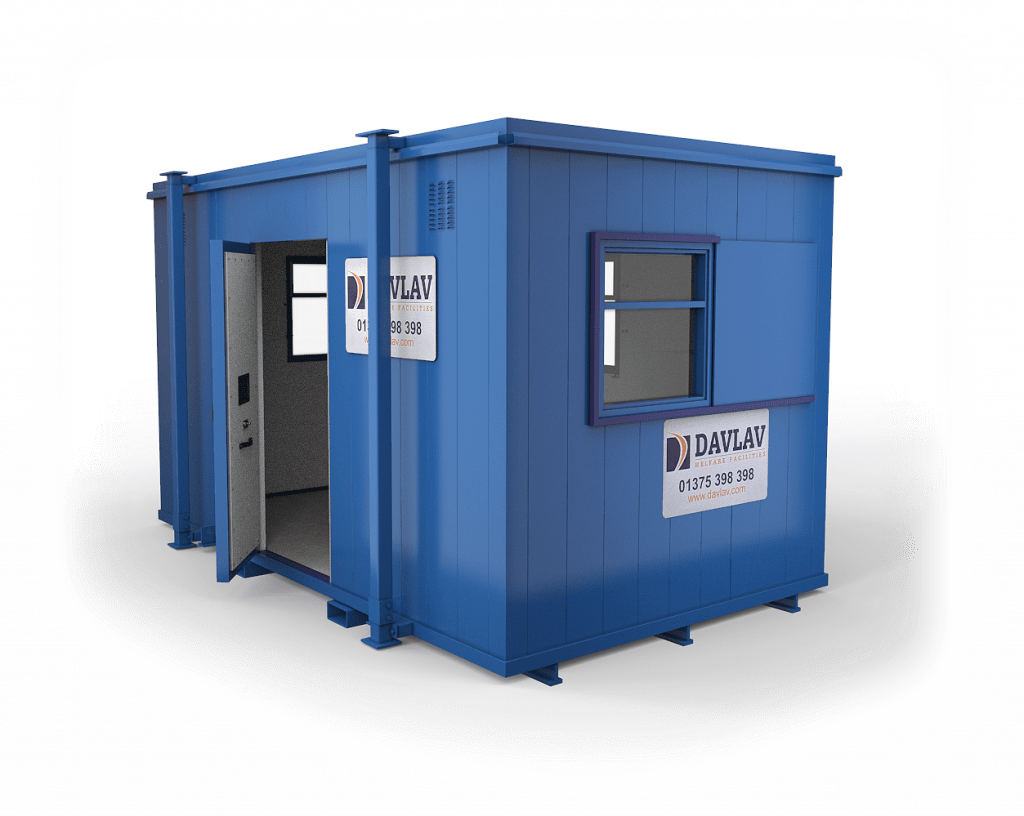 Eco 20' x 9' A/V Office
This anti vandal unit is ideal for sites with limited space. The unit is stackable with other 20' x 9' anti vandal models. This unit offers a comfortable, clean and safe working space.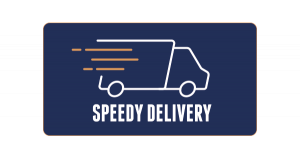 Introducing the Davlav Eco 20' x 9' A/V Office
Our well equipped office units provide a spacious and comfortable working environment for your staff. With thermostatic heating and PIR lighting the unit can accommodate up to 4 people working at desks. Furniture is available upon request. Please ask our hire and sales team for more information.
Useful information
Dimensions

6100 (L) x 2750 (W) (mm)

Gross Weight

1850 kg

Power Connection

230 V 32 AMP commando plug

Water Connection

N/A

Grey Waste Connection

N/A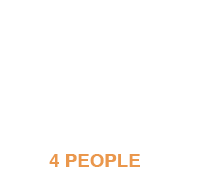 Anti vandal cabin key features
Here is a detailed list of everything you need to know about the Davlav Eco 20' x 9' A/V office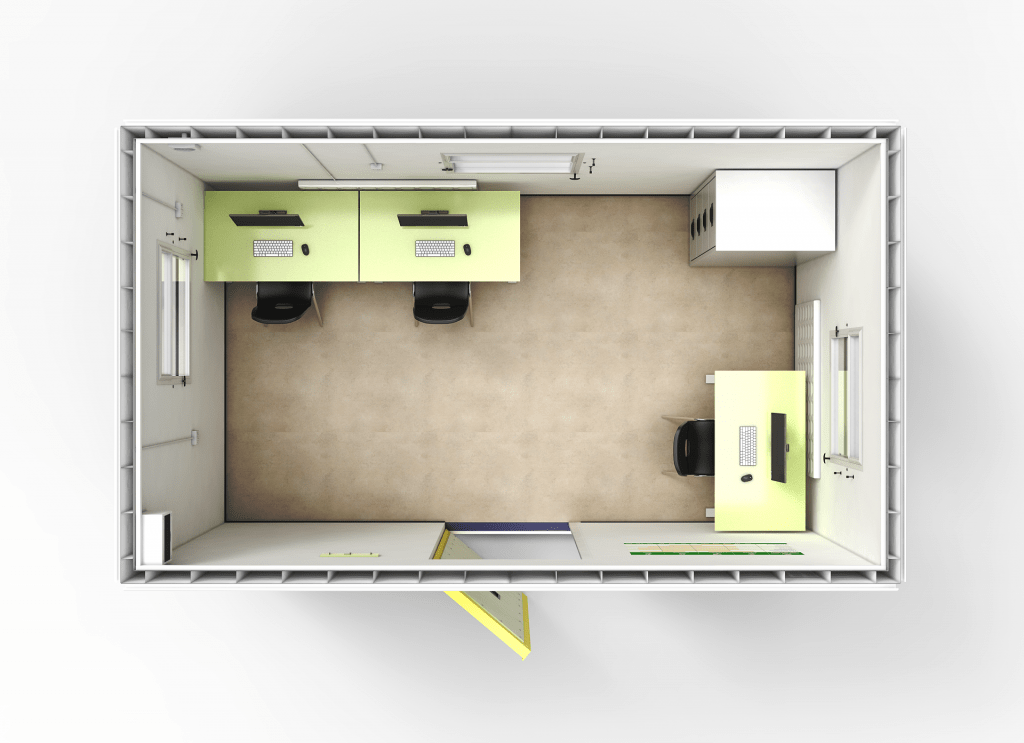 2-4 double sockets at low level
1-2 No 2kW wall mounted convector heater
PIR sensors
1.5mm vinyl polyfloor
1.5XL graphite 9120
Mono ceiling board
3.6mm EGB10 wallboard
1.6mm corrugated fully welded side panels
1.6mm flat steel fully welded roof, & steel sub floor
UPVC tilt and turn double glazed windows
Secure ant vandal door and shutter.
Steel underdrawn and fully insulated floor, walls, & ceiling
Offering secure, best in class working conditions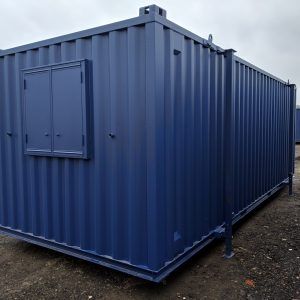 1.6mm corrugated fully welded side panels, 1.6mm flat steel fully welded roof & steel sub floor. UPVC tilt and turn double glazed windows. Secure anti vandal door and shutter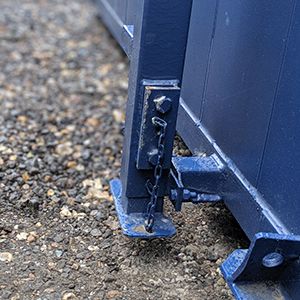 The inclusion of jack legs allows the unit to be levelled quickly and simply on the most uneven of ground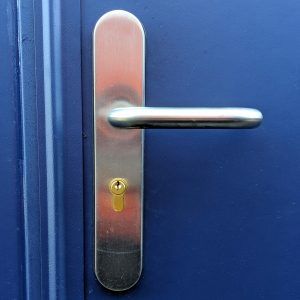 With a 10 point locking system, 5 pin anti-drill Euro profile cylinder, stainless steel lever handles, anti-jemmy studs, stainless steel "anti-knockout" hinges, stainless steel threshold, weatherproof locking bolt grommet, and rubber seal system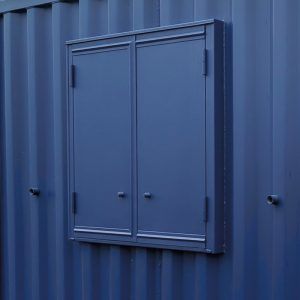 Leaf style steel shutters lockable internally, feature, heavy duty flush mounted alloy finger bolts with galvanised steel locking bolts, stainless steel "anti-knockout" hinges, hand grips, anti-jemmy studs, and drainage caps