HAZARDOUS WASTE DISPOSAL
WASTE MANAGEMENT
Qualified carriers
All Waste Removed
Rapid response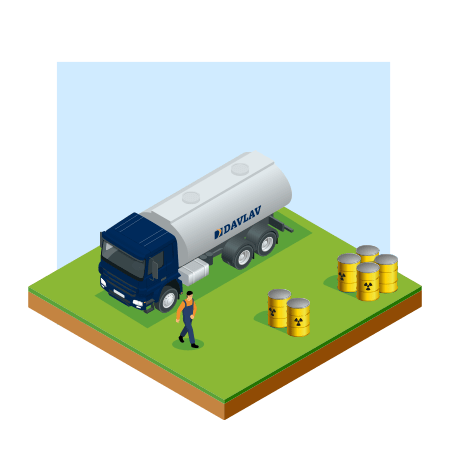 Identify, collect, dispose, record.
It is extremely important that hazardous waste is collected and disposed of correctly. This is in order to protect the environment by following various waste regulations, with all waste being recorded. This waste can potentially cause harm to the public, wildlife, and the environment.
Hazardous Waste Disposal
We here at Davlav can take care of any hazardous waste you may have and manage the whole process from start to end. We will identify, collect, dispose, and record it for you. Examples of hazardous waste:
Dry and wet hazardous waste
Biological hazard waste
Drum waste
Animal Waste
Chemical waste
Paint sludge
Used aerosol
Bentonite and drilling slurry
Industrial waste
Clinical Waste
Ceramic Sludges
Batteries
Oil and water drainage (collected from fuel tanks and drip trays)
Licences
Transporting and disposing hazardous waste is heavily regulated and requires the correct equipment and licenses which we have. We are dedicated to looking after the environment and are fully licensed with all the necessary accreditations in line with the environmental agency for hazardous waste disposal. We ensure that all waste is disposed of correctly and recycled where possible. We also holding many other accreditations such as Achilles, Alcumus Safe contractor, NAPIT, FORS, UK Spill Association, Constructionline and CHAS. If you are looking for any further information or a quote on any hazardous waste you may have, be sure to get in contact to see how we can help.